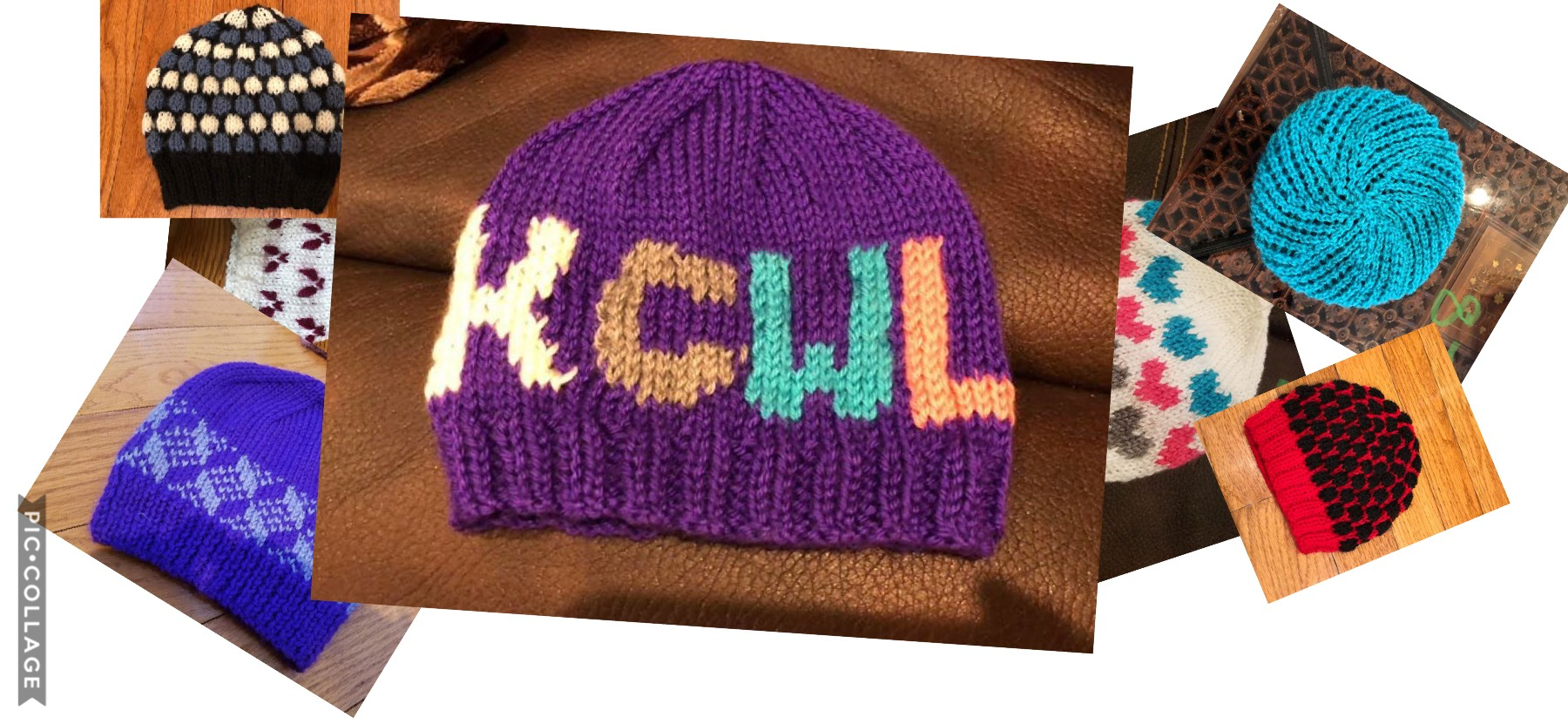 The concept of Knit Crochet with Love (KCWL) was born on a cold wintry afternoon in November 2016 when two empty nesters – Richa Gupta and Sudha Pai, decided to act on their childhood passion for knitting and crocheting. They formed a group of local knitting enthusiasts with an idea to make hand-knit caps for a local cancer society.  Within a few months, the group sent their first shipment of 50 caps to the California cancer center. This was followed by an overwhelming response from their neighborhood and friends in form of donations of yarn and money for their cause.  Never in their wildest dreams, did they realize that their decision to revive a childhood hobby would have such a meaningful impact on the community.  The group was fast becoming much more than a group of knitting enthusiasts hence Richa and Sudha decided to form a volunteer based charitable organization, Knit Crochet With Love (KCWL), which provides a unique blend of hobby and community service.
KCWL has reached a strength of 100 plus members with diverse age groups from teenagers to 90+ years old, diverse backgrounds and varied levels of skills.
KCWL members are extremely dedicated and woven together by a common thread, passion for giving comfort and love to those suffering and making a positive difference in our communities.  ​Each one brings a remarkable sense of pride, joy, inspiration and variety of skills to fulfil the overarching KCWL mission. With every cap and blanket, our members send threads of love and positive vibes to patients going through chemo.
In a short span of two years,  KCWL has donated more than 12000 caps and 50 blankets to various  cancer centers, hospitals and senior living centers across the country.  The valuable partnerships that KCWL has established include Memorial Sloan Kettering, Trinitas, Steeple Chase Cancer Center ,Robert Wood Johnson hospital, Morristown Memorial hospital, Procure Center , Shore Medical Cancer center, Swedish Cancer Institute in Seattle, Dana Faber Center in Boston.
All chemo caps are made with recommended Simply Soft Caron acrylic yarn.
Knit Crochet with love was a recipient of the Valairco company donation for community service. Click the link below to know more.
https://www.tapinto.net/towns/berkeley-heights/sections/giving-back/articles/knit-crochet-with-love-receives-500-donation-from-valairco-cares?fbclid=IwAR0BkNjH_PYz18cg6Jhqm5tdXQ2zrhvRG2HQMU4ULB8Y2NJG4_JW52nxE6A
Click on the link below to hear from the founders – Richa Gupta and Sudha Pai who were featured on NJ News 12 Spotlight with Della Crews.
http://newjersey.news12.com/clip/14928070/spotlight-new-jersey-full-show-for-oct-12
Knit crochet with love 501(c)(3) NJ Non Profit Organization